Get One of The Best Collection For Men's Wear in Udaipur!
Looking Good Isn't Self-Importance; It's Self-Respect.
One-Stop Men's Wear Shop in Udaipur
For Indian men, casual wear is usually considered as jeans and t-shirts. Menswear shop in Udaipur is here to provide better comfort and relaxed shopping experience. A combination of straight fit suits most of the men's clothing, which allows you to lay back in pleasure. Men wear now is not just about the usual dress, and it's a lot after that. There are different attractive and relaxing outlay that will perfectly equal someone's casual mood.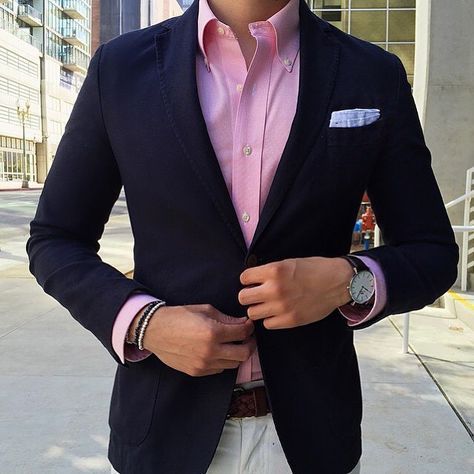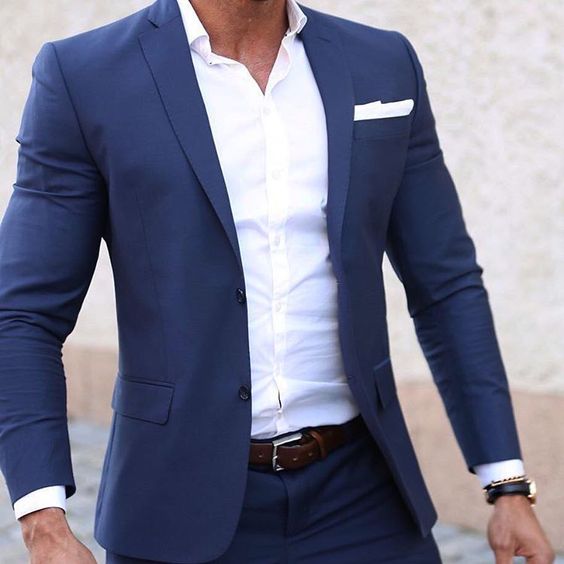 Men's stylish clothing shop in Udaipur
They have been traditionally worn on familiar formal events.  Men's stylish clothing is undoubtedly the right wearable for social functions like weddings, traditional business parties, or dinner. The typical western-style formal wear is stereotyped by colors like black, white, and grey. With the exchange of cultural values, this style has spread phenomenally across all the countries. In India, men's stylish clothing in Udaipur has remarkably enhanced the style statement of big shots of corporate houses. Men's wear is considered as standard attire for a corporate function and award functions. 
The Biggest Day of Your Life Demands Going Big on Your Suit. Get Stylish Men's Suit To Stay At The Top of Your Game
You Can't Buy Happiness, But You Can Buy Sarees And That's Kind of the Same Thing.
Decorate Your Room With Our Unique Collection of Curtains, Bedsheets & Cushions.
Men's Clothing Shop in Udaipur
Today's men's stylish clothing is more formal. Denim has always acted as workwear, not a daily style choice. Men's clothing shop in Udaipur, providing the best fashion and trend clothes for enhancing their looks.  Premchand Permanand never fades to shine the menswear collection in their wardrobe. When selecting the right men's suit for your wedding or a much-awaited business meeting, one should certainly take care of a few factors.  So men's clothes today are as stylish as they were decades ago.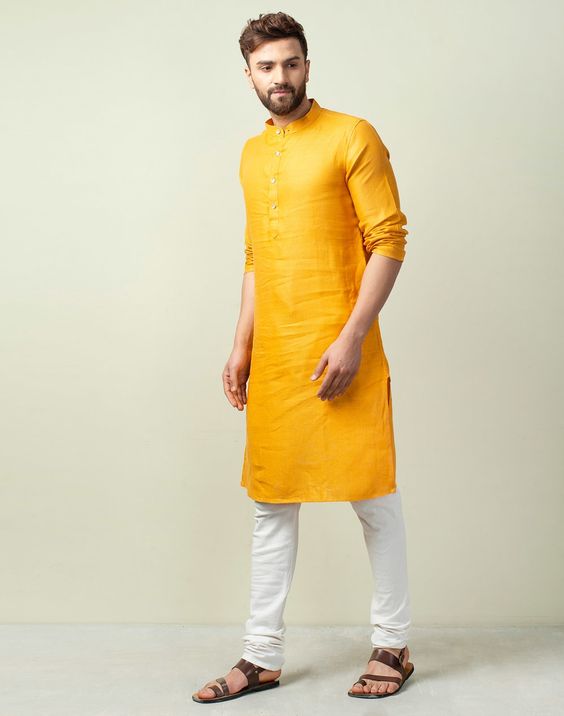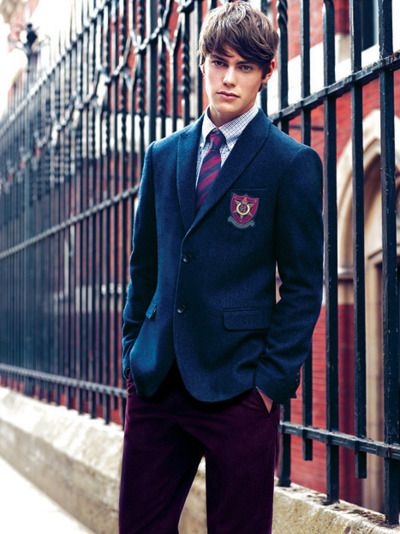 Get the schools & colleges uniform's material all at once place. The firm does not deal in any kind of readymade uniforms.
Party Wear Dresses for Men
Step out in style with our range of party wear dresses for men. Our collection is specially curated keeping in mind the latest fashion trends which will add that element of style to your personality, no matter wherever you go!
You will get the best quality ,cost friendly and the varities which we look for!! The staff is very cooperative and the owner's are always smiling!!
Bought saree for sister. The quality was really good. Didn't expect but price was really very budget friendly.

Best men's wear shop in Udaipur. Vibrant collection at reasonable price. Best quality!

Mens Clothing in Udaipur – Shop Now!
While it may appear that men have little regard for fashion, this is far from the truth. Many guys desire to dress well and make a statement wherever they go, which is demonstrated by the many outlets and apparel stores that provide them with a wide selection of on-trend men's clothing that perfectly matches their own preferences.
Trendiest Fashion for Men clothing
A gentleman must be careful about his clothing-related decisions, and we're here to advise you and provide you with the most up-to-date menswear fashion. After all, your personal style is a result of a beautiful dress and outstanding grooming. However, wherever you go, your clothes should make an impact. The secret to power dressing is a comfortable fitting that isn't too tight yet not too loose. It will impress your employer as well as the lady you have a crush on if you wear this outfit.  
Design & Collection of Ethnic Wear for Men in Udaipur
Shop for men's clothing at a fashion store to elevate your style quotient. The site provides you with a large selection of ethnic men's wear. Whether you're looking for a quick makeover or need some formal dress for men in Udaipur, the platform has everything you need. Check out our best-selling menswear collection for the new season, which fits like a second skin and looks great on you. Premchand Parmanand has all you need to upgrade your wardrobe, whether it's for a casual dinner with friends or a formal shirt for that huge presentation next week. Our lookbook features some of the newest western wear, ethnic wear, and shirt fabric to help you take your style to the next level.
Jodhpuri Suits – Ethnic Dress For Men
A Jodhpuri suit is an elegant evening dress from India. Inspired by the western suit, Jodhpuri suits include a coat and pants, sometimes paired with a vest with bandhgala collar. It combines European cuts with Indian textiles and embroidery such as applique work, zardozi, sequins, and thread work along with metallic buttons, escorted by the Waistcoat. The cloth is usually made of silk, raw silk, velvet, jute, or Italian. Embroidery lines the collar and buttons in most cases. It's perfect for special occasions like weddings, ceremonies, and formal parties. So get it at men's clothes shops in Udaipur.
Shirts For Men – Fabric For Men's Clothing
Premchand Parmanand is a fashion-forward clothing line for men and boys. Whether you're looking for business casual, a boardroom presentation, a semi-formal party, dinner with your spouse or friends, or even traveling to your favorite holiday destinations, mens clothing in Udaipur has the ideal option for you. At our men's clothing store, you can select from a large selection of fabric for men's clothing and shirts at reasonable costs.
Kurta Pajama For Men – Men Fashion Clothes
Premchand Parmanand has the greatest of branded kurta pyjama for men, with superb quality and limitless design possibilities. You may select your preferred length, cut, ornamentation, neck style, and pattern while purchasing kurtas. 
School Uniforms – Shop for Boys' Uniform Must-Haves Now
Premchand Parmanand has the finest selection of boys' school uniforms. Our comprehensive variety of school uniforms for boys is certain to make him look fantastic on the first day of school and throughout the whole school year!  Find button-downs shirts, polos, blazers, and other basics such as undershirts, and socks for boys. Sweaters, vests, and fleece zip-ups may be needed now but are a good idea for colder weather. For all seasons, check out a variety of school-approved designs.

Make your Looks Great with Men's Clothing Fabric
Premchand Parmanand Men's fabric collection is for men who like to experiment with their style and bring something fresh to the table with each design they produce, whether it be boho, contemporary, ethnic, or any other trend. Choose your vibe and design your own.
Trending and Mens Stylish Clothing in Udaipur
When it comes to traditional Indian occasions, a simple suit and tie isn't enough even though you're dressed in western attire for almost every day of the year. Being Indian allows us to be a part of the greatest celebrations and customs, each with its own significance and majesty. At Premchand Parmanand we have a great collection of men's ethnic wear.
Men's wedding suits are important in every wardrobe since they may be worn for a variety of events. Choose a traditional hue, such as navy or black, to compliment your outfit. For footwear, choose lace-up brogues; spritz on your favorite fragrance and enjoy this men's designer suits look. You can choose mens wear for a marriage party, mens ethnic wear for wedding as well as fabric for mens stylish clothing at a single destination – Premchand Parmanand.
Partywear Clothing for Men
Every year, new fashion trends emerge, so if you're unsure about which menswear party clothing would look best on you, don't worry. Premchand Parmanand, a men's clothing store provides the finest collection of party wear dress for men in line with current styles. At the men's clothing store, we have party wear shirts for men, partywear Indian dresses etc.

Stylish Clothes for Men in Udaipur-  Men's Clothing Shop
Premchand Parmanand is the one-stop solution for all your clothing needs.  Our selection of men's party wear includes a variety of ethnic and contemporary attire, from embellished Indo-western suits to linen shirts and silk kurtas. Buy formal dress for men in Udaipur store from Premchand Parmanand because we understand your preferences and provide the finest fashion ideas at the greatest prices.    
What Is A Tuxedo Suit?
The tuxedo is a full-suit that has been worn for centuries as a formal garment. It comes in black or midnight blue and is often worn with a traditional shirt, shoes, and other accouterments, most typically according to the black tie dress code. Bow ties and vests are commonly worn with tuxedos.
What Is Difference Between Tuxedo And Suit?
The major physical distinction between a tuxedo and a suit is the inclusion of satin touches, such as satin-faced lapels, satin buttons, and a satin side-stripe down the leg of the pant. On a suit, the jacket, lapel, and pants are all made of the same material..
Which Colour Is Best For Formal Shirt?
For one inescapably solid reason, white, black & navy blue is the most popular color for mens formal shirts for men: They're adaptable.
Are Mens 3 Piece Suits In Style?
Suits with three pieces are effortlessly stylish and attractive, and they're frequently chosen at work, weddings, and other gatherings. In fact, it is the unquestionable optimum option for any formal gathering. Modern designs may also be worn on casual nights.
What Is A 4 Piece Suit?
A three-piece suit consists of a suit jacket, trousers, and a waistcoat (vest). A four-piece suit apart from the pants includes a matching bow tie. This style is also formal.
Which Type Of Blazer Is Best For Men?
We offer a wide range of fabrics, cuts, shades and patterns for our blazers. Choose your favorites and change your professional wardrobe in a matter of minutes.