Buy Latest Designer Sarees For Women In Udaipur
Leaving a little sparkle wherever you go.
The designer saree is made from the most luxurious materials. These often pain takingly hand-woven with intricate designs and decorations. Saree shop in Udaipur is having Tussar, Banarasi, Dupion, muslin, and Pashmina in traditional festive and bridal trappings. Designer saree regularly uses more delicate and elegant materials such as chiffon, georgette, organza, etc. Premchand Permanand cloth stores serve all sorts of fabrics and have the latest saree collection one can think of. Women's love for saree is impeccable as same as ours for the designs. Designer sarees worn for any high-glamour opportunity with élan provided the right accessories and jewelry pieces chosen.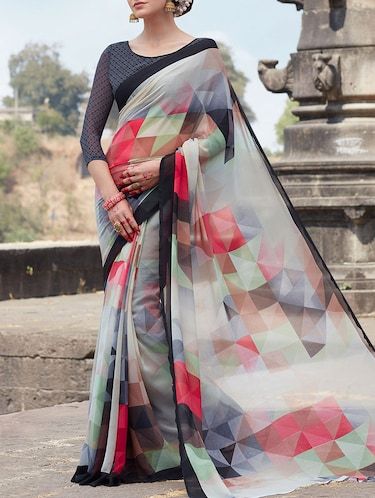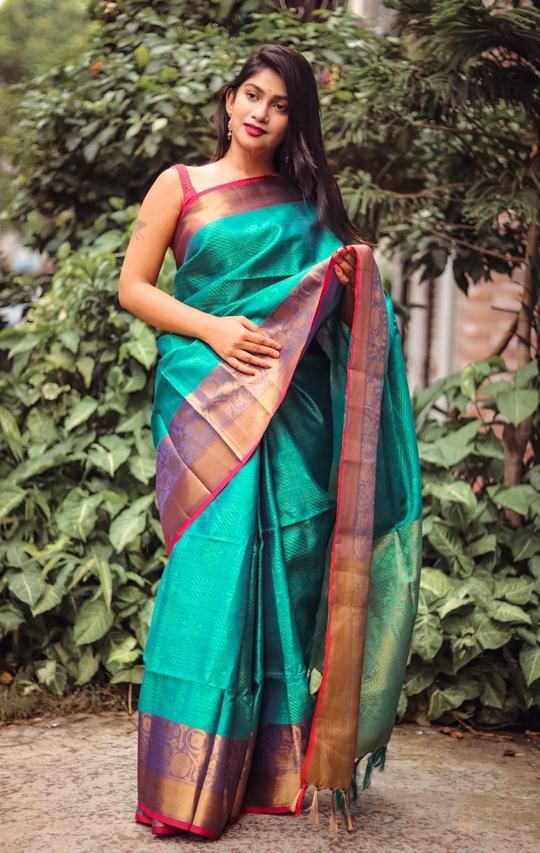 Fancy Saree is the only stuff that never goes out of the drift. You can explore the most developed party wear sarees from our latest selection. We offer various colors like red, black, white, pink, yellow, and other beautiful shades. You can collect from a deep range of fabrics, like silk, brocade, chiffon, georgette, viscose, velvet, and countless more. Do not worry about the styles, and we've got all the latest designs for you in our collection. Ruffle sarees: These sarees are the most modern party wear sarees. Frilled embroidery and techniques over a saree enhance the beauty of these sarees.
Cotton Saree Store in Udaipur
There is no other thing in the world that is as precious as comfort. The good-natured cotton has the indigenous quality of the airy fabric, which could even keep you cool even for summer. In contemporary times where women are making a mark with everything, cotton sarees are the best mate of the dresser to give that vibrant look of all times. Even for service wear, they could be easily carried well right from dawn to dusk. Cotton sarees are no longer back seated as they are as fancy as a Banarasi saree.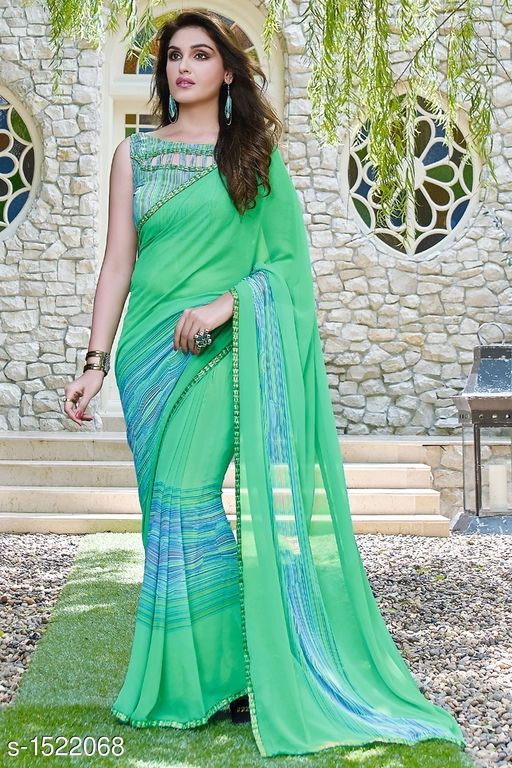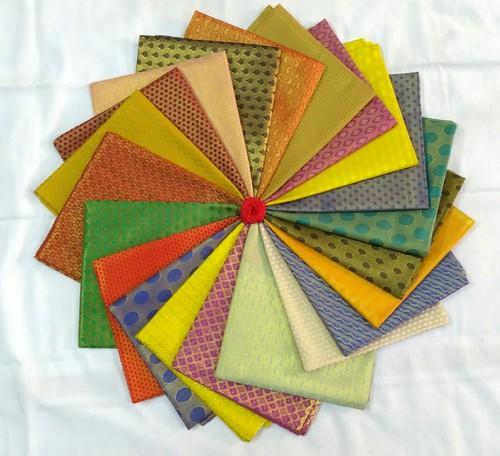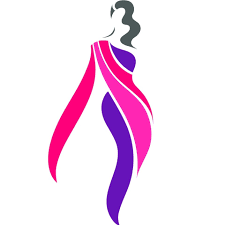 Blouse Matching
Get the same matching blouse material for your Saree.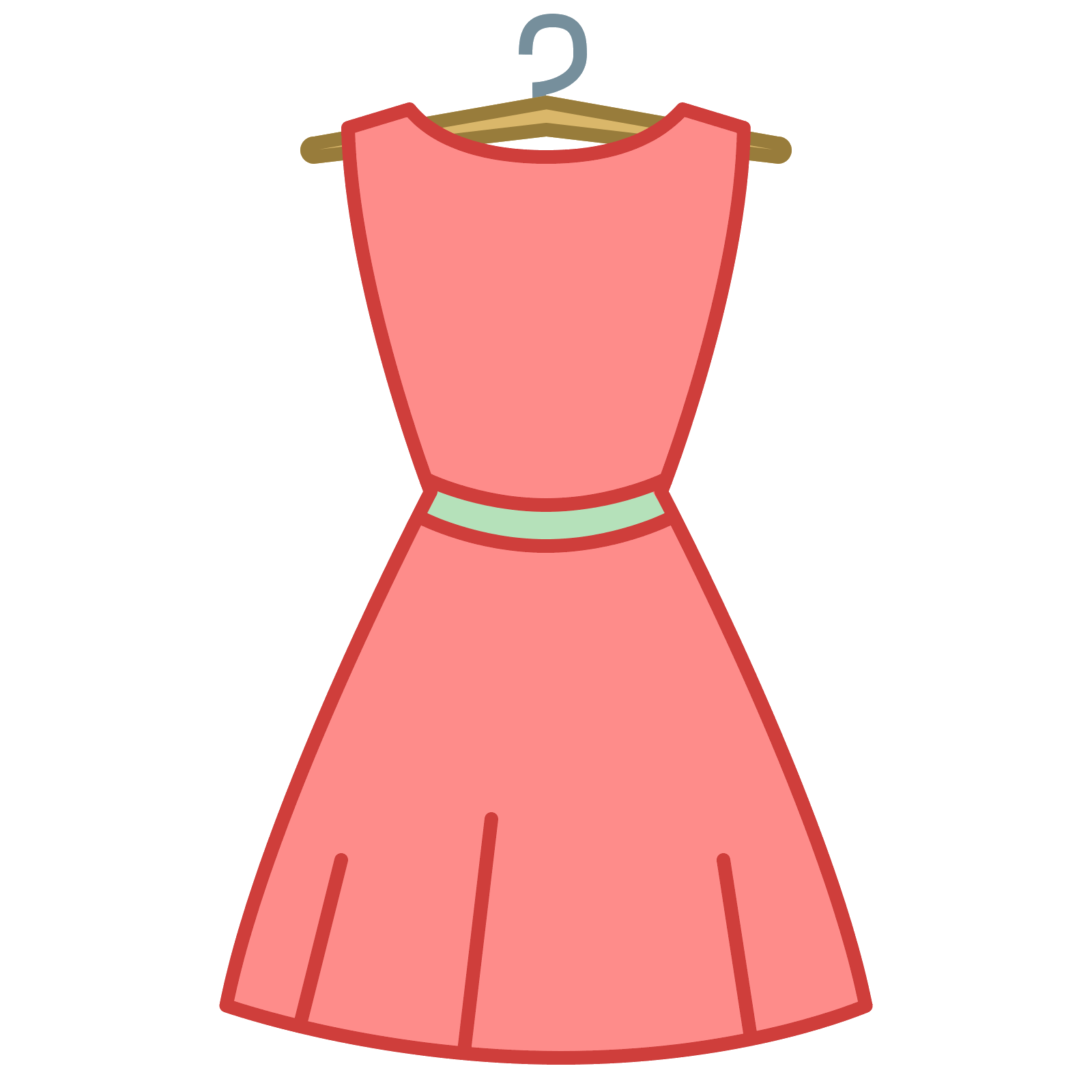 Paticoat
Get the Best Matching Paticoat for yYour Saree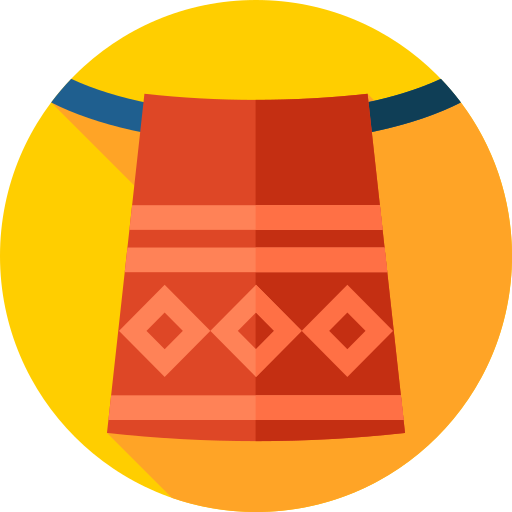 Fall
Shop Best Matching Fall for Your Saree
The simplest Indian outfits never go out of style. They're elegant, classy, and make an Indian girl look more glam than any western dress.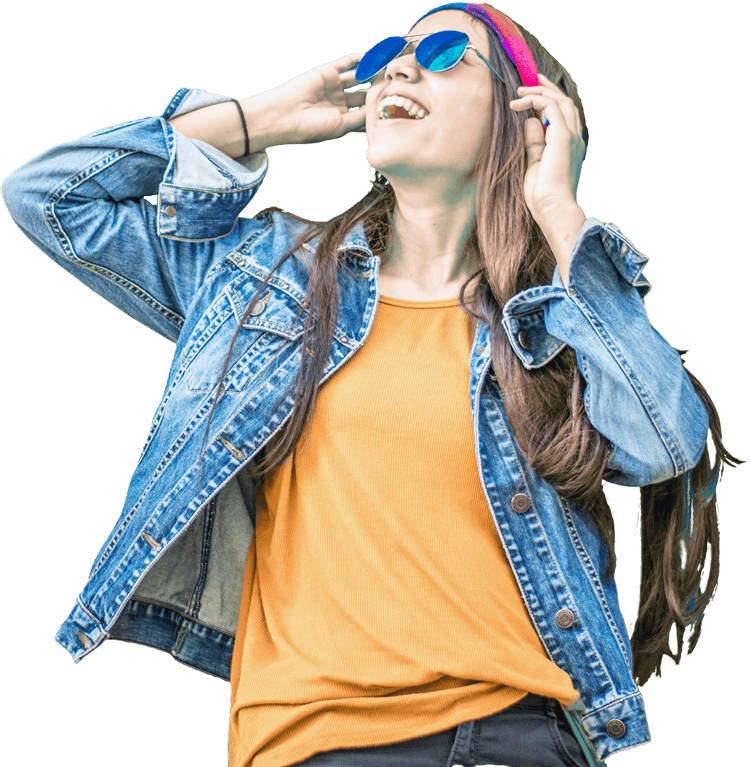 Chiffon Saree in Udaipur
Fluid, light-weight, and semi-transparent, summer-friendly sarees made from chiffon material are of chiffon sarees. With the see-through feel and delicate appeal of the cloth, these sarees have an optimistic romanticism connected to them. Light and pastel colors that look extremely polished are now trending as wedding saree as well. The woven fabric Chiffon, known to have French roots, belongs to twisting yarn fabrics like crepe and georgette. Chiffon saree is lighter and more crystalline than georgette.
You will get the best quality ,cost friendly and the varities which we look for!! The staff is very cooperative and the owner's are always smiling!!
Bought saree for sister. The quality was really good. Didn't expect but price was really very budget friendly.

Best men's wear shop in Udaipur. Vibrant collection at reasonable price. Best quality!

We understand how important it is for a woman to have sarees on hand at all times. Sarees have a special place in every woman's wardrobe, whether the pattern, color combination or border designs.
Designer Sarees in Udaipur – Shop Now!
Sarees are famous for their uniqueness and character, which they add to an ensemble of the party and ethnic wear. They're highly regarded for their charm and comfort. Sarees are most likely to be celebrated for their elegance and timeless charm, making them ideal for wearing western attire. Ladies saree continue to appeal to ethnic women's wear, even as fashion trends shift towards fusion wear.
Party wear Saree in Udaipur – Choose from Modern & Elegant Collection
At famous saree shops in Udaipur, we have an exquisite range of party wear sarees that are both creative and distinctive. Whether it's a embroidery saree set or a Bollywood Saree collection with more vibrant colors and contemporary styles, this unique collection is full of exceptional creativity and inventiveness. Designer, party, and daily wear, we have a wide selection of one-of-a-kind sarees in a huge range of distinct designs.
Sarees for Wedding in Udaipur
Best place to buy saree for wedding in Udaipur – The wide range of Premchand Parmanand's options from the best brands in the fashion industry makes it ideal for saree shopping. Our Udaipur sarees selection will not disappoint, whether you're purchasing one for yourself or on the lookout for gift ideas.
Trending Design & Traditional Sarees for Every Look
Some popular saree styles we've at Premchand Parmanand, best clothing store in Udaipur:
Nothing compares to the elegance and beauty of a pure cotton saree. Premchand Parmanand offers a wide range of these fashionable summer wear in neutral and bright colors. Cotton sarees & Punjabi salwar suit are the ideal summer replacement for jeans & western wear
If you prefer flowing fabrics that define and accent your curves, a Chiffon saree is the way to go. Chiffon has a very alluring appearance and is suitable for almost every body type. As long as the design isn't too busy, you might select a basic one with a narrow border or go all-in with ornate embroidered or embellished ones.
Do you long for the exquisite beauty of rich brocades and fine Georgette? Georgette Sarees, which are woven to reflect an ongoing tradition, are a timeless delight. Pick from affordable options to hand-loom drapes that collectors covet.
Best Place to Buy Saree in Udaipur – Premchand Parmanand
Our trending collection of sarees are unique, as they are specially designed to keep the year around festivities, occasions, and parties that take around the year. At wholesale saree shops in Udaipur, you may select a saree that reflects the occasion, such as for a baby shower, where you can drape yourself in an elegant Light Pink Border sari. For auspicious occasions like Ganesh Chaturthi, Karva Chauth, and Poojas, slip into Red Chiffon Party Wear Saree. The lovely thing about this method is that you get to pick your favorite color! For work, events, and birthday parties, dress in graciously printed sarees.
Which Saree Is Best For Party?
When it comes to creating a party saree collection, Embordiery & Work sarees should not be overlooked & are best suited for traditional parties such as weddings, receptions, engagements, and so on.
Which Saree Is Trending In 2023? 
As a result, thin bordered & gotta patti work sarees are the current year's #1 saree trend. Thin borders are fashionable and work for a variety of events, from weddings to low-key gatherings, whether you're looking for something elegant or more subdued. We saw printed and plain sarees with thin beaded borders.
Which Saree Is Best Chiffon Or Georgette?
Silks and georgettes are both delicate, thin fabrics with a sheen. Silk georgette is more durable and stronger than silk chiffon. Chiffon has a flimsier feel to it compared to Georgette and needs many layers or worn boldly because of its delicacy and thickness.
How Much Does An Indian Saree Cost?
It all relies on the quality of sarees that you want to buy. In India, each area has its own distinctive quality and designs for sarees. A decent and genuine work saree will set you back ranged from 1000 – 2500 rupees, while a counterfeit one can cost as little as 750. A quality print saree will cost you approximately 500 rupees. printed and plain sarees with thin beaded borders.
Are Net Saree Still In Fashion 2023?
Net sarees is a feel-good saree that is light in weight, therefore it's currently popular and will continue to be so. Women wearing net sarees, particularly young and middle-aged women, are visible at certain parties. Net sarees are an excellent choice for weddings or other events.